Evenemang i Venedig med omgivningar: detaljer
From 06 April 2013 to 30 December 2013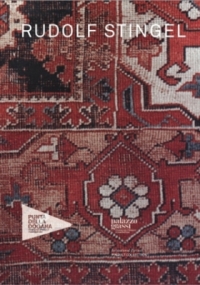 Rudolf Stingel in Venice
For the first time ever, Palazzo Grassi is totally dedicated to a single artist: Merano-born Rudolf Stingel. His installations no longer require any presentations, since they've charmed visitors at the most prestigious exhibition spaces in New York, Amsterdam, Paris and Frankfurt. Each work is a shining testimony to the state of contemporary art. A must-see exhibit put together by the Pinault Foundation. Also present as of 30 May at the Punta della Dogana, as part of the 55th Biennial of Contemporary Art.

Rudolf Stingel in Venice
from 7 April to 31 December 2013
Palazzo Grassi
Campo San Samuele
San Marco 3231
Venice


Info: www.palazzograssi.it

Nozio © 2013

Bakåt!